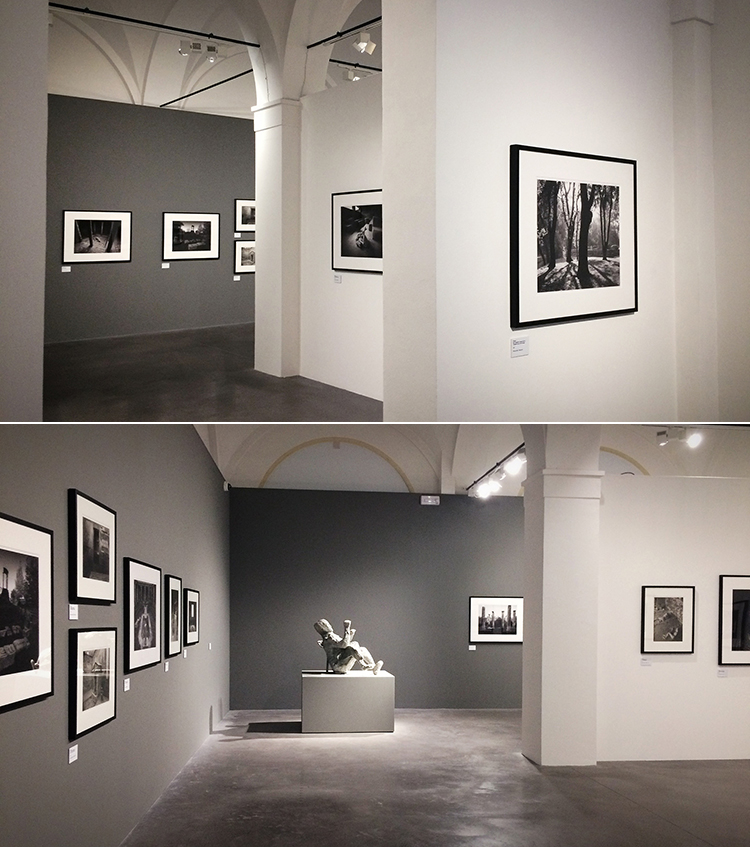 Fondazione Modena Arti Visive, Modena, Italy
December 6th 2019 ~ April 13th, 2020
"Requiem for Pompeii"

Recreation of the city of Pompeii some time after the volcanic eruption on 79AD, utilizing
The plaster casts of the people died by the eruption in actual locations in the Pompeii archaeological site.
55 images of Platinum prints and archival pigment prints are exhibited.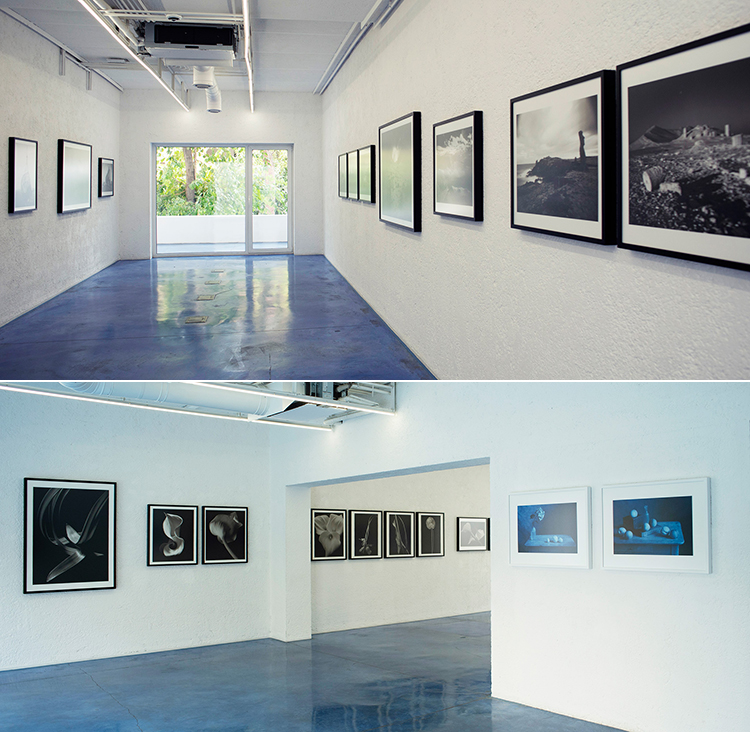 Nabshi Center, Tehran, Iran
September 27th ~ November 1st, 2019
"Kenro Izu"

Thought of retrospective images of the past 40 years of Izu's work.
Except "body" and "Blue-Nude" that were prohibited to show by the culture.
Exhibition book is also published to illustrate 100 images.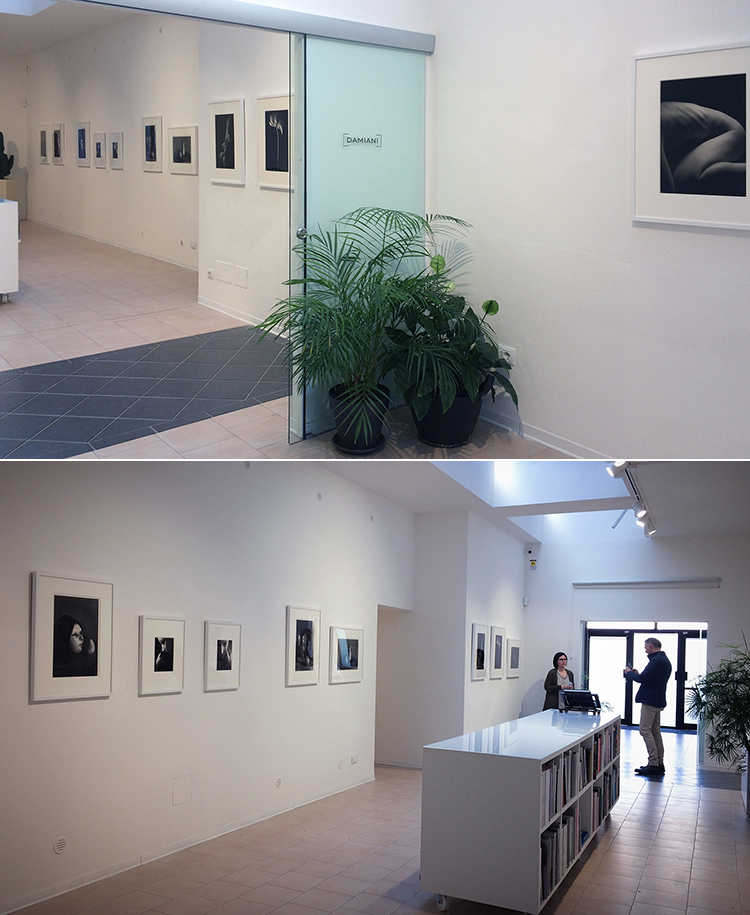 Spazio Damiani, Bologna, Italy
March 22nd ~ July 31st 2019
"Seduction"

Selected images from the book "Seduction" published by Damiani.
Platinum Palladium prints and "BLUE" of Cyano over Platinum prints.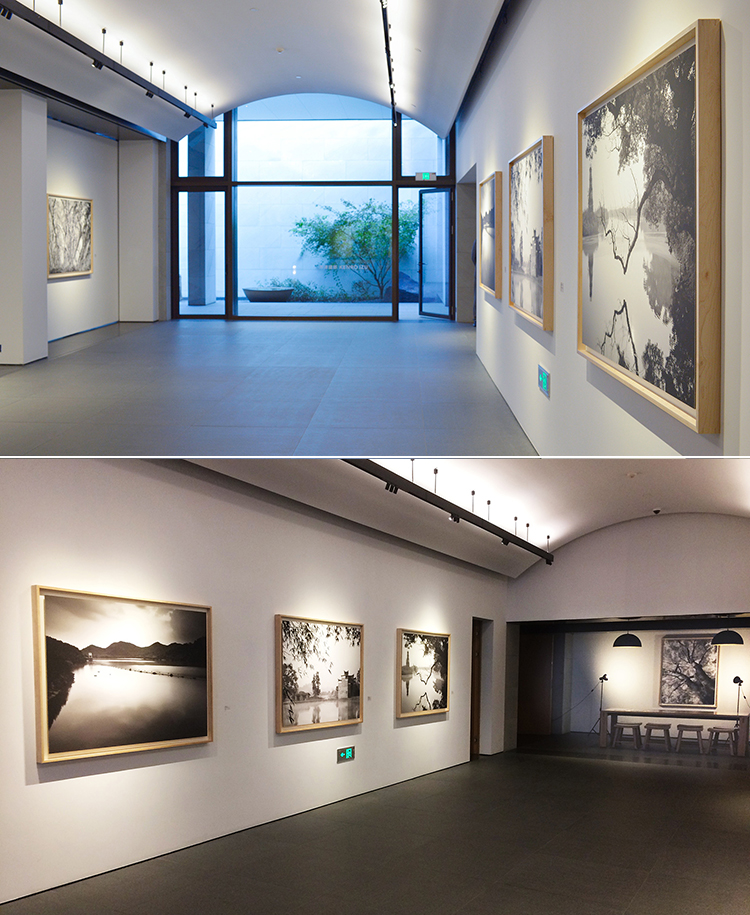 Han Feng Art Space, Amanyangyun, Shanghai, China
November 10th, 2018 ~ March, 2019
"Fuzhou Forgotten Land"

Selection of newly created large scale prints of Fuzhou area, where some area is under the newly built reservoir. And some villages are abundant, where once there were glorious architecture and cultures.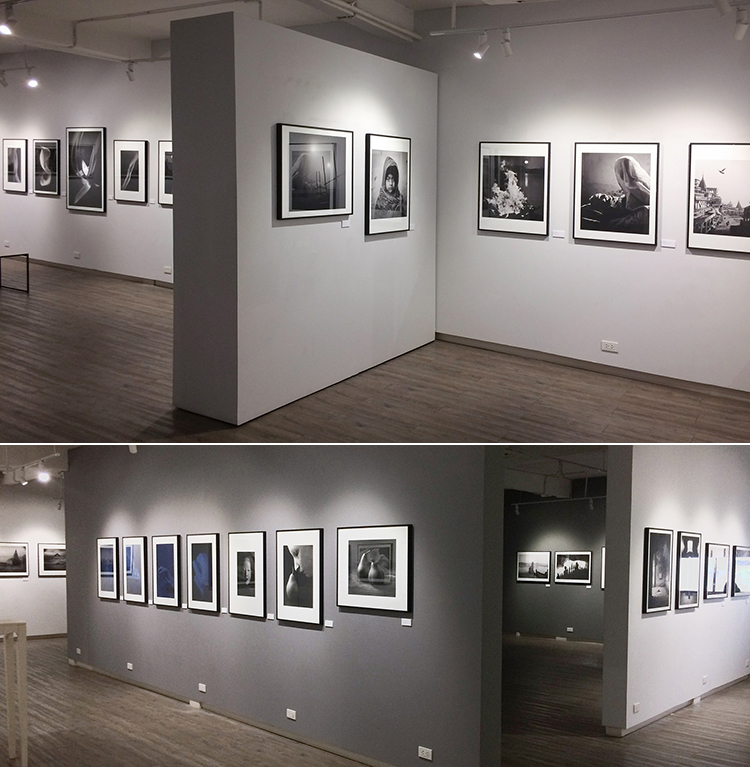 House of Lucie Bangkok, Thailand
"Kenro Izu 40 year retrospective"
November 3rd ~ November 30th 2018

Collection of photographs taken over 40 years' carrier was shown.
"Sacred Places", "Still Life", "BLUE", "Eternal Light", "Pompeii", "Fuzhou Forgotten Land" and work in progress of "Noh" in Archival Pigment prints.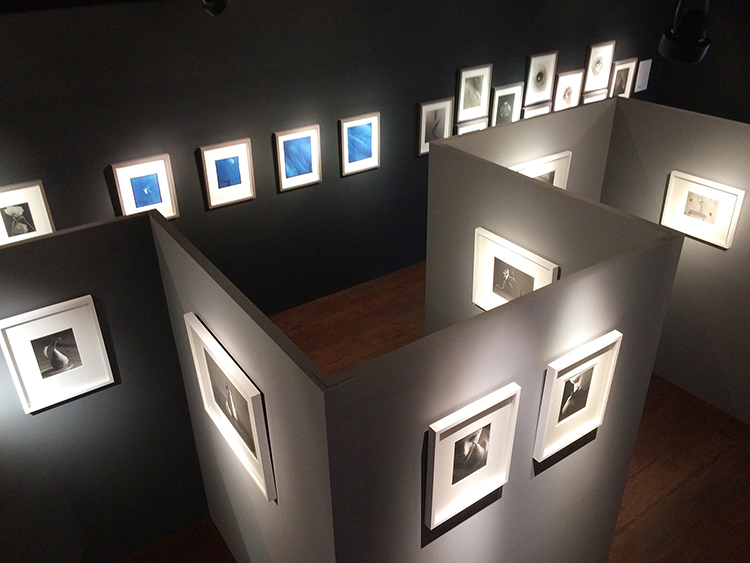 Serindia Gallery, Bangkok, Thailand
October 16th ~ November 18th 2018
"Nature Morte" Platinum prints of Kenro Izu and Yumiko Izu

Two-persons show with Yumiko Izu.
Still Life selection from the book of "Seduction".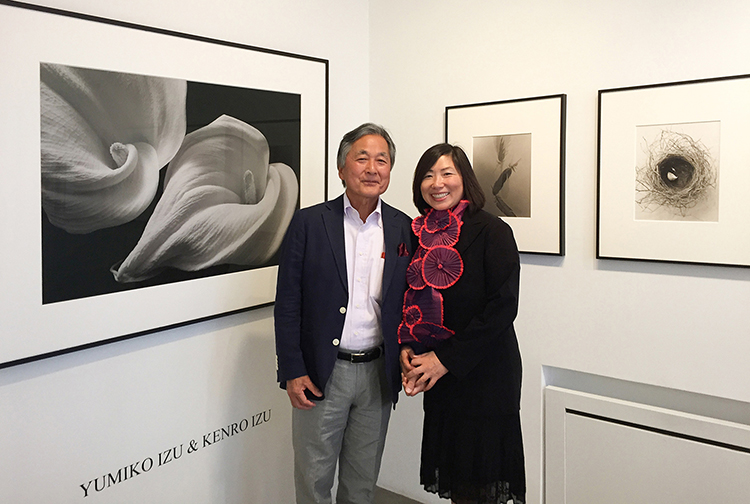 In Camera Gallrie, Paris, France
September 20th ~ October 20th, 2018
"Kenro Izu & Yumiko Izu"

Two-persons show with Yumiko Izu on still life images.

Hearst North Gallery, New York, NY
March 10th ~ May 31st 2018
"Outside of Times"

Selection of 40 images from "Sacred Places" is exhibited. All Platinum Palladium Prints.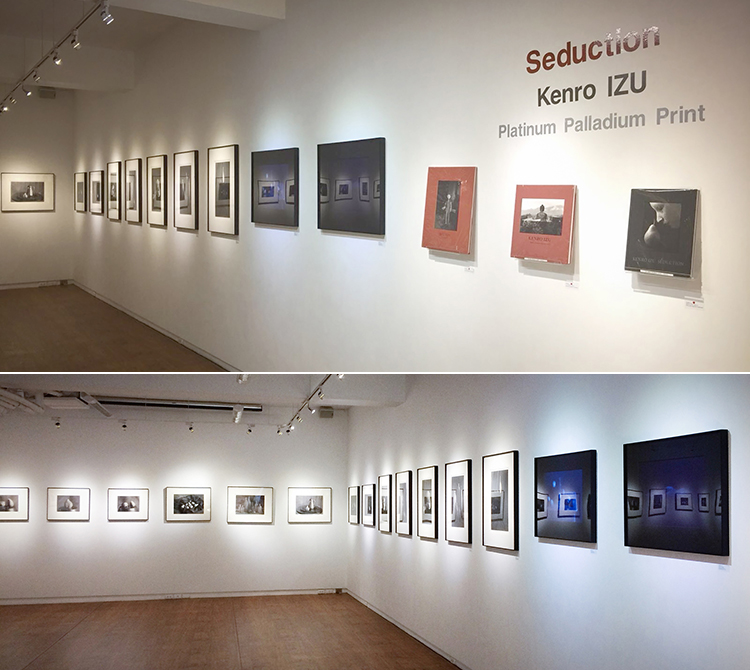 1839 Contemporary Gallery, Taipei, Taiwan
November 25th ~ December 31st 2017
"Seduction"

A series of still life by large format camera, 8×10 inch to 14×20 inch, printed in Platinum Palladium.
Also few pieces of "BLUE", Cyanotype over Platinum print are exhibited.

Howard Greenberg Gallery, New York, NY
"Eternal Light"
October 26TH ~ December 9TH, 2017

Eternal Light is a record of Indian spirituality. In Varanasi, known as the Indian "City of Light," Izu photographed rituals and cremations as well as portraying individual experiences of joy and suffering related to death and the afterlife. In Allahabad, where the Ganges and Yamuna Rivers meet, Izu attended the festival of Kumbh Mela, and in the city of Vrindavan, he photographed widows who gather here to spend the rest of her life along with other widows who share the
same fate. Izu's exquisitely rendered black-and-white photographs are intended to convey dignity and hope.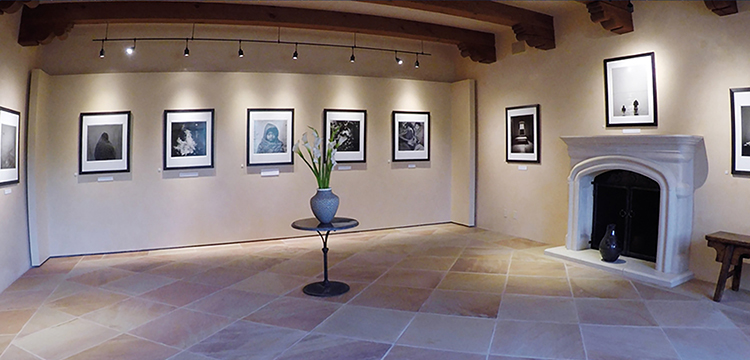 Callisto, The exhibition at a private mansion, Santa Fe, NM
March 17th ~ April, 2017
"Eternal Light"

18 selected images of "Eternal Light" is shown at luxurious mansion setting.
Bauhaus Gallery, Soto-Kanda, Tokyo, Japan
February 1st ~ March 25th 2017
"Seduction of Pear"

Exhibition to coincides publishing of "Seduction", mainly Pear and objects.
Small exhibition of "Speyside" 8×10 landscape of Scotland's spay river.
All prints are Platinum Prints of 8×10 ~ 14×20 inche.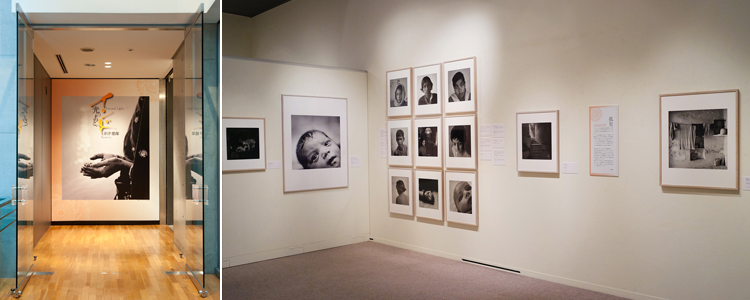 Kiyosato Museum of Photographic Arts (K'MoPA), Hokuto-shi, Japan
"Eternal Light" 「光のもとへ」
July 2nd ~ October 10th, 2016

Exhibition of 120 pieces of Gelatin Silver Prints.
The first documentary by hand-held camera by the artist, to photograph the people of India born and die according to the Hindu principle.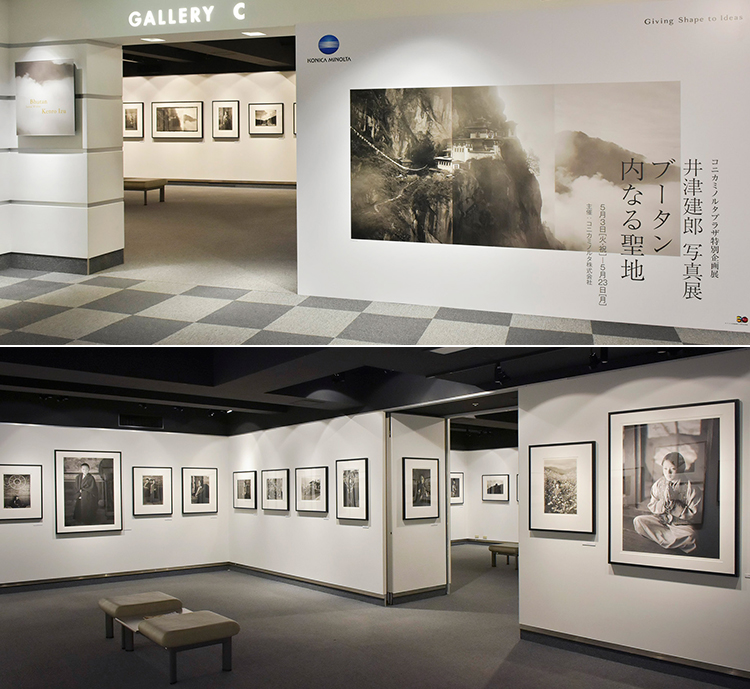 Konica Minolta Plaza, Shinjuku, Japan
"Bhutan sacred within" 「ブータン・内なる聖地」
May 3rd ~ May 23rd, 2016

A commemorate exhibition of 30th year friendship between Bhutan and Japan. 50 Platinum Palladium Prints and few large Archival Pigment Prints are exhibited.
Photographs of from 2002 ~ 2006 in Bhutan, to portray the sacred places of Bhutan, and the people, from King and reincarnated Rimpoches to villagers.

Kenro Izu : Teritori dello Spirito (Territories of the Soul)
Fondazione Fotografia Modena, at Foro Boario, Modena. Italy
September 12, 2014 – January 11, 2015
Curated by Philippo Maggia
A selection of 65 pieces from the series of "Sacred Places", "Bhutan sacred within" and "India where prayer echoes" both in Platinum contact prints and large Pigment prints were exhibited.
Artist's talk was also held on September 13th.
The exhibition catalog of all 65 pieces was published by the foundation and by Skira book.
http://www.fondazionefotografia.org/mostra/kenro-izu/

Kenro Izu : "Looking East" Master Exhibition
Lucca Photo Festival, Lucca, Italy
Nov. 19th 2011 ~ Dec. 11th, 2011 
The 3rd Lucca Photo Festival (LPF), with the theme of "Looking East"was held in a beautiful walled medieval city of Lucca in Tuscany of Italy. A dozen of venues was selected and exhibited, or events were held during the month long festival.
Izu, received an award and selected as a Master Exhibition, and his 50 pieces of Platinum/ Palladium Print and large Pigment print were exhibited in 3 majestic rooms, decorated with ornate Fresco painting in the Palazzo (former Palace).
After I finished photography of a monk, I went into the sanctuary to pray thanks to the ruler of the place, and found a curious object placed before the altar.
I was told it was a ritual object to send a deceased spirit away, on the seventh day of the death.
A man and a young boy sat there and prayed. The baby, though he may not aware of the ritual, but seems understands he is in the solemn place, and his mother had left forever.
He was looking into the altar, may be into the space beyond the alter, as if he sees something which we would not. I realized the family was the part of sacred air of the Cheri Gompa.

Kenro Izu : "The inner world seen in photography"
Koumi machi – Kougen Museum, Nagano, Japan
Sept. 17th, 2011 ~ Nov. 13th, 2011 
The very first photography exhibition, in the museum, where its primary interests is in the design form.
3 Japanese photographers were selected in the exhibition titled "The inner world seen in photography", in the contemporary architecture by an architect, Tadao Ando.
In the mail room of a curved wall, Izu's 20 pieces from the series of "Sacred Places of Asia" was exhibited. The work includes, from 1993 through the most recent work in India in 2009. The exhibition was associated with Kiyosato Photographic Art Museum (K•MoPA), where collected more than 250 pieces of Izu's photographs. Majority of the exhibited pieces were loaned from K•MoPA

Kenro Izu : "INDIA sacred within"
Galerie Persiehl & Heine, Hamburg, Germany
Nov. 17th, 2010 ~ Jan. 12th, 2011 
Galerie Commiter, a long time well known art gallery in Hamburg, opened a photography gallery, and since 2008, Izu has been represented at the Galerie Presihel & Heine.
In its spacious 3 sectioned gallery, 36 pieces include several large (36×48 inch) Pigment prints from Izu`s on-going work of "INDIA sacred within" was exhibited. In the very inside gallery, a flat screen monitor was installed to show a video, produced by a Japanese museum, document of his pilgrimage trips to remote section of India, and a rare occasion of Izu's photography session of His Holiness Dalai Lama the 14th, in his palace of Dharamsara, India.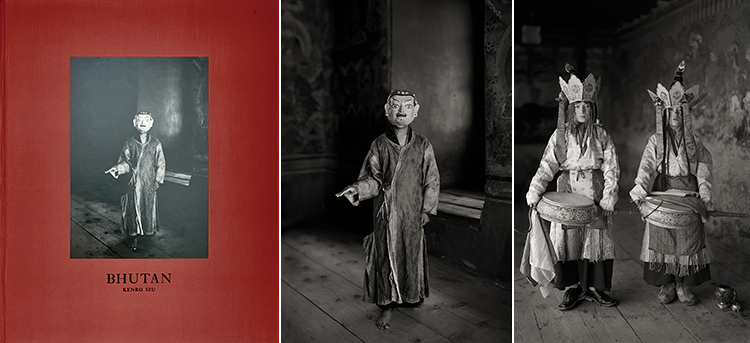 Kenro Izu : BHUTAN sacred within
Kiyosato Museum of Photographic Art (K'MoPA), Yamanashi, Japan.
June 28, 2008 – January 25, 2009 
71 photographs of Platinum/Palladium print and 4 photographs of large Carbon pigment print, the entire image collection from the book "BHUTAN sacred within" was exhibited at K'MoPA in Japan, in a beautiful and spacious environment of Kiyosato. Photographs were exhibited with an introduction of traditional Bhutanese costume and ceremonial mask for additional interests to the audience. During the exhibition, K'MoPA organized a photo talk of Kenro with Tsuyoshi Saeki, the editor-in-chief of "Kaze no tabibito" a fine photography magazine, in September 2008.
A workshop of Platinum Print was also conducted in November 2008.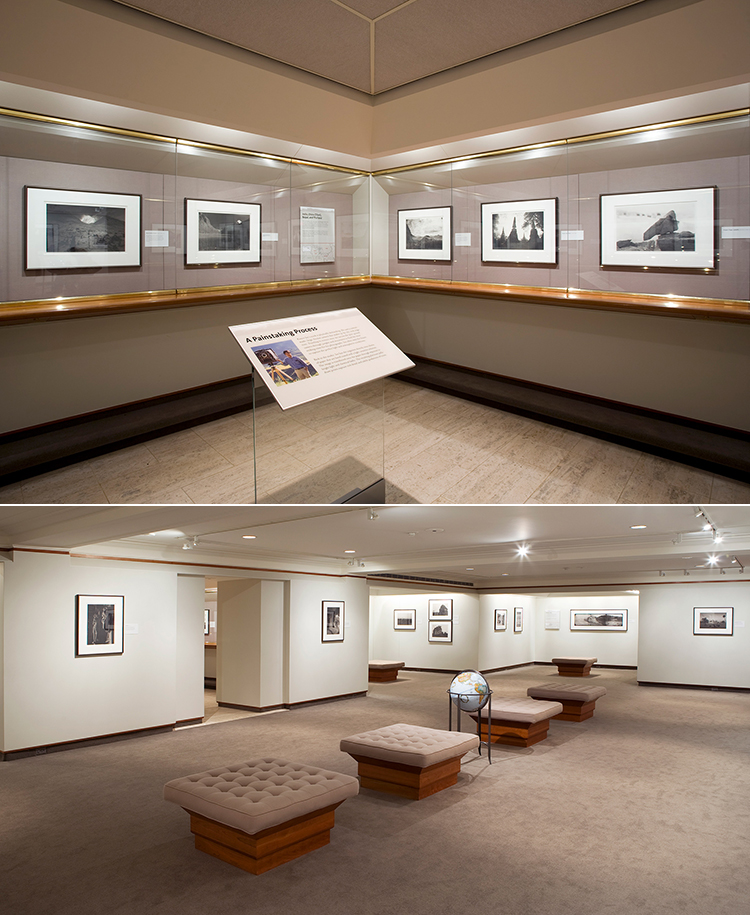 Kenro Izu ; Sacred Places
Detroit Institute of Arts, Detroit, MI, USA
July 9, 2008 – October 12, 2008 
Kenro Izu: Sacred Places features over 50 black-and-white photographs of spiritual landmarks located in Asia, the Pacific Islands, the Middle East, and Europe. Renowned for his stunningly beautiful photographs of the ancient temples in Angkor, Cambodia, Japanese-born artist Kenro Izu has traveled extensively since 1979, capturing images of religious sites and monuments across the world. A number of these sites have never been photographed before, while others are endangered from neglect, environmental challenges, or overexposure to human contact. Much more than merely documentary in nature, Izu's photographs convey the spiritual essence of these sites that have resonated over millennia with peoples of many faiths.
Coincides with the exhibition, Kenro Izu gave a lecture at DIA, on his journey of years of experiences which touched his heart. 

Kenro Izu : "BLUE"
Howard Greenberg Gallery, New York, NY
Oct. 17th, 2004 ~ Nov. 23rd, 2004 
A body of work photographed between 2001 and 2004, inspired by the essay "In praise of shadow" released in 1933, by Japanese novelist, Junichiro Tanizaki.
Izu collaborated with a Butoh dancer from Japan, and invited her for several sessions of photography in his studio in NYC, with his 14×20 inch camera.
Izu contact printed in Cyanotype with his 14×20 inch negative, a traditional printing technique, over a base of Platinum print, which also is a traditional printing technique. Having up to 5 layers of Platinum and Cyanotype on a single sheet of water color paper, Izu achieved the images of deep blue female body, as if she dissolves into the shadow.
In the exhibition "BLUE" at Howard Greenberg Gallery, NYC, Izu created an environment by installing 2 of his hand-made 6 ft tall cylinder light, in the center of gallery and dimed all the gallery spot lights.
Among the collection of 38 pieces, Izu and the gallery selected 20 pieces of "BLUE", mounted on Black anodized aluminum plate, then mounted in the frame of the Japanese Black Lacquer.
A book of "BLUE" is also published to coincide the exhibitions, by Howard Greenberg Gallery, associated with Carla Sozzani Gallery of Milan, Italy, Camera Work Gallery of Hamburg, Germany, and Shimose Fine Art, of Tokyo, Japan.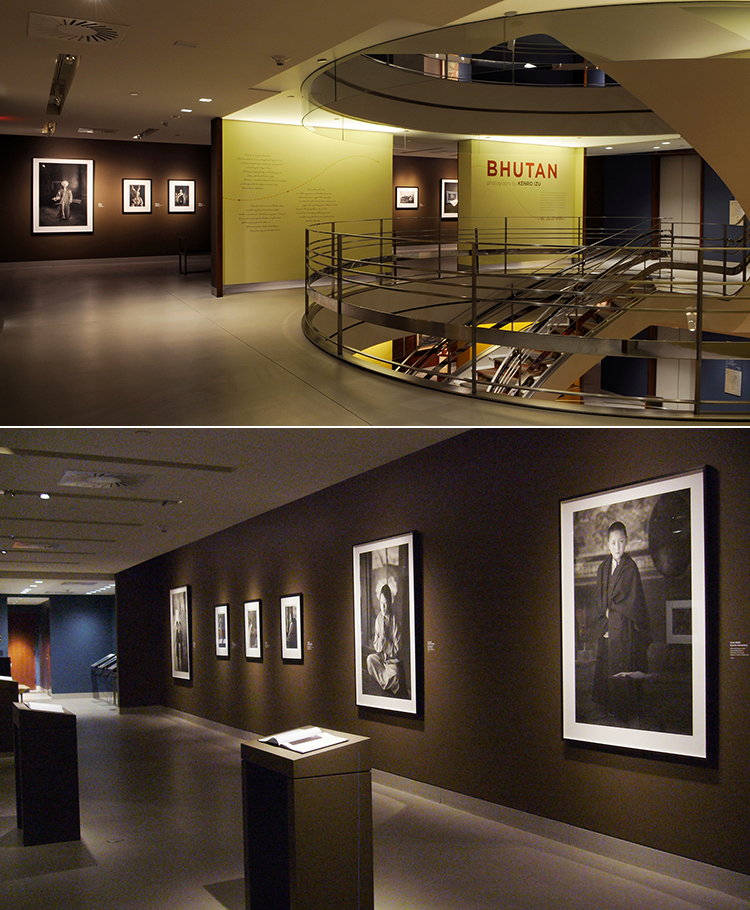 Kenro Izu : The Sacred Within
Rubin Museum of Art, New York, NY
November 2, 2007 – February 18, 2008
After years of pilgrimage to sacred landscapes and spiritual monuments, the photographer Kenro Izu has turned his masterful lens to individuals of faith. Bhutan, the Sacred Within is his final work in a trilogy on this theme, and the second to be premiered at the Rubin Museum of Art. Izu takes the people of Bhutan and their particular blending of an indigenous religion and Buddhist thought as his subject. The meticulously crafted portraits he has made express the purity of those beliefs and their resonance in the larger world of today.

Kenro Izu : Sacred Places
Peabody-Essex Museum, Salem, MA USA
September 14, 2002 – March 17, 2003
Kenro Izu: Sacred Places showcases a magnificent ensemble of more than 60 of Izu's photographs of spiritual landmarks in Asia, the Pacific Islands, Egypt, and Europe, many of which have never before been exhibited. Accompanying the exhibition will be a catalogue published by Arena Editions, the first major book on Izu's photographs of the world's holy sites.
Clark Worswick, curator of photography for the Peabody Essex Museum, has long been a supporter and advocate of Izu's art. He says the Japanese-born photographer works in the tradition of both the great 19th century landscape photographers and early 20th century pictorialists. As such, his work is right at home at the Peabody Essex, which holds the largest collection of 19th century photographs of Asia.
"With Izu you have a photographer who is working against the grain in contemporary photography in a classical form. I think he is one of the greatest photographers working in the world today," says Worswick. 
Among Izu's most renowned images are those of the ancient Angkor temples in Cambodia. The photographs capture the stunningly beautiful Khmer architectural monuments and the natural landscape surrounding—and in some case destroying—them. These select photographs were first shown to the public in 1998 in a special exhibition at the Kiyosato Museum of Photographic Arts, Kenro Izu: Light over Ancient Angkor. Izu's photography of Angkor also brought him close to the suffering of Cambodian children whose limbs had been shattered by land mines. He helped establish a free-care hospital for those children, and has supported it with proceeds from the sale of his photographs through an organization he set up called Friends without a Border. 
Kenro Izu was born in Osaka in 1949 and attended the Nihon University College of Art before moving to New York City in the early 1970s. After discovering Francis Frith's mammoth plate photographs of Egypt, he traveled there in 1979 to photograph the pyramids and other ancient monuments, and the Egyptian landscape. He later photographed holy sites in Syria, Jordan, England, Scotland, Mexico, and Easter Island. A practicing Buddhist, Izu has most recently focused his energies on Buddhist and Hindu sites in India, Cambodia, Burma, Vietnam, and Indonesia. Besides those of Angkor, Kenro Izu: Sacred Places will include sumptuous photographs of hallowed monuments in Borobodur, Indonesia; Agra and Varanasi in India; and Mandalay, Burma. 
Many of these sites face destruction, either through neglect or overexposure to human contact. The importance of documenting the beauty of such sites was reinforced recently with the destruction of ancient Buddhist sculptures in Afghanistan. But Izu's photography is not a staid documentation of endangered architecture. "The important thing is the spirituality of these monuments," he once told an interviewer. "It's not just a photograph of a building. The building has to be there to photograph but the atmosphere is what I'm interested in. The building is a representation of that spiritual side."
Izu succeeds in capturing that spiritual essence of the places he photographs through his exacting approach to his craft, says Worswick. The camera he uses is enormous, producing 14 x 20 inch negatives. Izu meticulously pores over every image and takes out visual elements he believes are unnecessary. During a three-day period Izu prints his negatives into positive images on fine watercolor paper hand-coated with a platinum emulsion. The resulting palladium/platinum prints "are among the most finely crafted prints ever made in the history of the photographic medium," adds Worswick.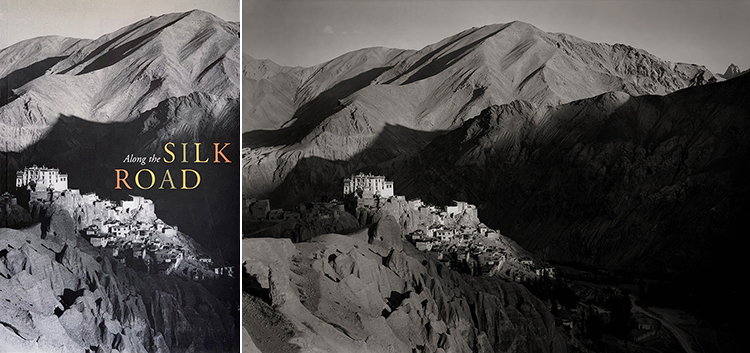 Along the Silk Road
Photographs by Kenro Izu. Text by Yo-Yo Ma, Theodore Levin, Bright Sheng, Elizabeth Barber, and Hamid Naficy.
University Of Washington Press, Seattle, 2002. 144 pp., 65 color and 25 black-and-white illustrations, 7¾x11¼". 
"In 1998 renowned cellist Yo-Yo Ma founded the Silk Road Project, Inc., a nonprofit foundation devoted to the living arts of peoples of traditional Silk Road lands. The greater Silk Road encompassed certain sea routes and the loose system of trails that crossed the mountains and deserts of Central Asia to connect East Asia and the Mediterranean."-the pub. A richly illustrated book whose contributors include a composer, an archaeologist, a photographer, and two art historians, among others.
SACRED SITES: SILK ROAD PHOTOGRAPHS by Kenro Izu
The Arthur M. Sackler Gallery, Smithsonian Institute, Washington DC
June 9, 2002- January 5,2003 
Coinciding with the Smithsonian Folklife Festival's celebration of the ancient Silk Road trading route, the Smithsonian's Arthur M. Sackler Gallery (1050 Independence Avenue. S.W.) will present an exhibition of 25 large format platinum prints by the renowned New York photographer Kenro Izu (b. 1949). "Kenro Izu: Sacred Sites along the Silk Road" is on view from June 9, 2002 to January 5, 2003.
Focussing on sacred Buddhist sites in western China, Ladakh, India, Mustang, Nepal and the Tibetan plateau, these richly evocative black-and-white photographs picture the arid, rugged landscapes and difficult terrain encountered by travelers along the Silk Road. Izu's subjects include monasteries, royal tombs, ancient cities and small personal shrines set amid the immense grandeur of the Himalayas or vast and desolate deserts. 
"Reaching beyond the purely documentary, Izu's prints are both starkly clear and evocatively dreamlike, emphasizing both beauty and decay," says curator Debra Diamond.
Not a highway in the modern sense, the Silk Road was instead a loose network of trails connecting China, India and the Mediterranean via the mountains and deserts of Central Asia. Traveled for millennia by merchants, monks and adventurers, these routes and their scattered oasis settlements played a crucial role not only in the dispersal of goods but also in the spread and exchange of religious ideas and cultures across the continents. The sacred Buddhist sites pictured by Izu in this exhibition in particular document the spread of Buddhism from India to East Asia. 
Kenro Izu was born in Osaka, Japan and grew up near Hiroshima. He first used a camera to document medical specimens, but abandoned his early ambition to become a doctor to study fine art photography at the Nihon University College of Art in Tokyo. Izu visited the United States as a student in 1970 but stayed to work as a fashion and commercial photographer. Known also for his still-lifes of decaying flowers and sensuous nudes, Izu first photographed monumental ruins in Egypt in 1979 and has also produced acclaimed photographs of other monumental sites including the ancient Buddhist temples at Angkor, Cambodia. 
Izu's photographs are taken using a custom-made 14-by-20-inch large format camera. His film is special ordered from Kodak and his photographs are contact printed on paper to which he has himself applied the emulsion. This resulting product is a matte image that is literally seeped into the fibers of the paper. "To capture the spirituality I feel in stone remains and the density of atmosphere that embraces them, I can think of no other medium than platinum prints made by contact printing with large format negatives," he says. 
Where possible traveling by jeep, Izu uses horses, donkeys and yaks to reach the remote mountainous sacred sites he photographs. Each trip lasts approximately one month, during which time he takes only 80 exposures, often waiting hours for the spiritual essence of the site to become apparent.